Adventure kayak guides Ewan Blyth and Sophie Ballagh know the Antarctic like the back of their hands. Traversing the waterways of the Antarctic Ocean, they paddle past icebergs and glaciers, interacting with the wildlife they encounter and experiencing first-hand the temperamental environment of the icy continent. We spoke to Sophie and Ewan to hear more about their story "Navigating the White Continent", to understand what day to day life is like out on the ocean in one of the most remote places in the world.
These days, I think people are disconnected from the natural world. For Sophie and I, we seek solace and connection in the outdoors. It's our temple and our place of belonging. Exploration of wild land satisfies our curious minds. To us, adventure is a mindset as much as an experience.
We've kayaked in many places around the world, from the rugged coast of Tasmania and the untouched fjords of New Zealand, right through to the tropical islands of the Coral Sea. All are incredible in their own way. But there is something about Antarctica that keeps drawing us back. We return to Antarctica because of the place. Because of what it means to people to give them the gift of experiencing somewhere otherwise largely off limits. Really, we have the best office in the world!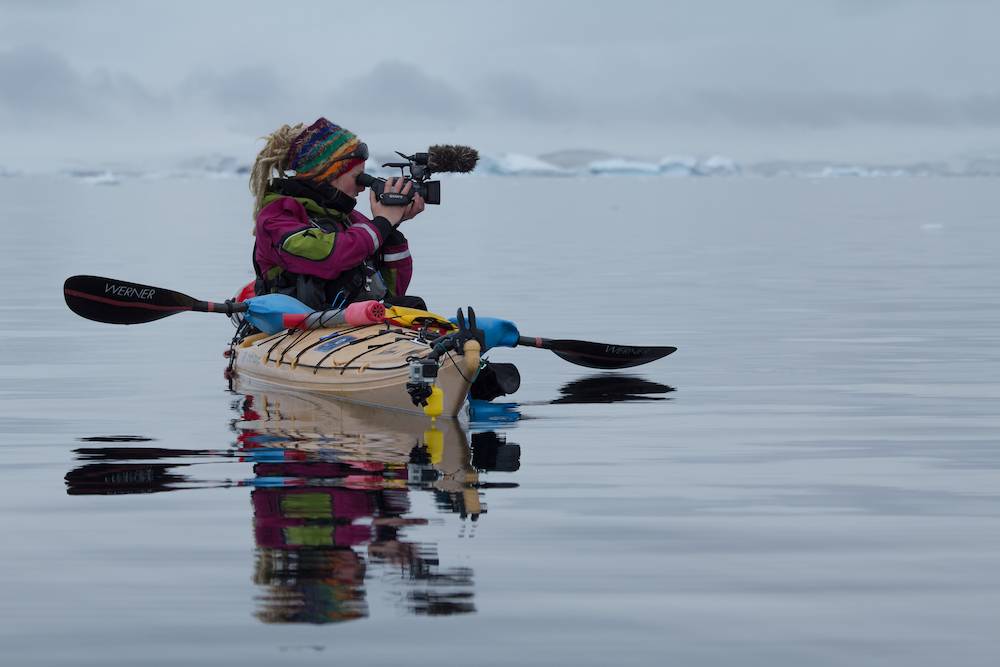 Even after hundreds of kayaking excursions – some more daring than others – the enormity of Antarctica is overwhelming. The near vertical walls of the mountains reaching out of the semi-frozen sea look like 2-D cut-outs, something that looks like it can't be true. The blue of the inner sanctum of icebergs is so blue, your mind fizzes at the concept. The glimpse of the eye of an Antarctic minke whale a meter beneath your kayak, 10 tonnes of creature so graceful that the word has simply been redefined, is magical every time.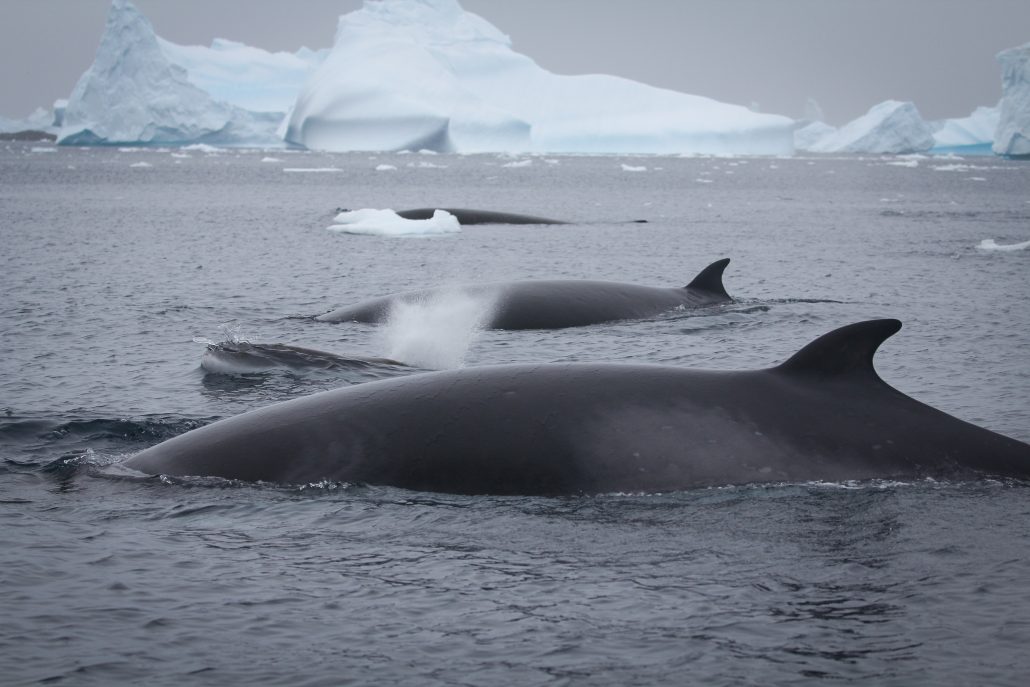 Being around these incredible landscapes every day really lends itself to photography, so that's what takes up a lot of mine and Sophie's time on the water. We love shooting beautiful and unique wildlife but capturing the behaviour, character and charisma that Antarctic wildlife seems to exude is so inspiring. It's such an honour to shoot these creatures that are so incredibly curious, hardy and so well adapted. For us, capturing these animals in this vast and rugged landscape is what we're after. And that is sometimes not easy because so many of them are marine creatures and only at times interface with land and/or air.Some shots amaze me every time though. Any shot that involves a kayak and a humpback whale is irresistible to me. With a long lens, the compression gives an amazing perspective and when you're so close to the water, the sense of being so close to the animal is magical. I also love shooting penguins – they're hugely entertaining and photogenic. Isolating just one individual and focusing on it and its behaviour and character can be really fun.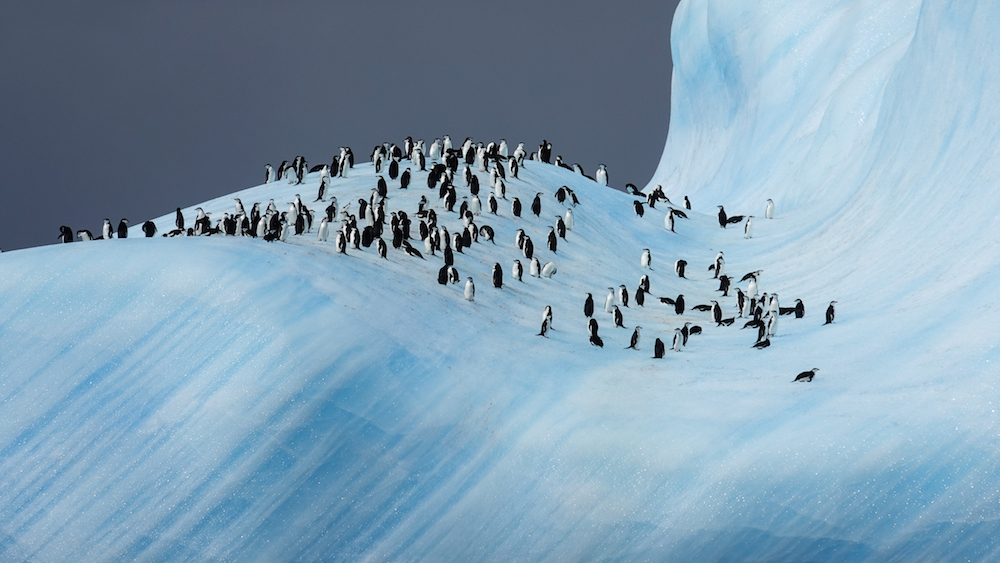 Over the many expeditions we've been on together, Sophie and I have developed an almost wordless communication. Out on the ocean, conditions can change so suddenly that one minute you'll be kayaking in blue skies, and the next you'll be working your hardest in waves crashing all around you. As experienced, solo paddlers on our own adventures, there are real risks that we have to take into account but generally we can read the situation and know exactly what to do. At times though, guiding inexperienced people through one of the most unpredictable places on the planet seems like madness.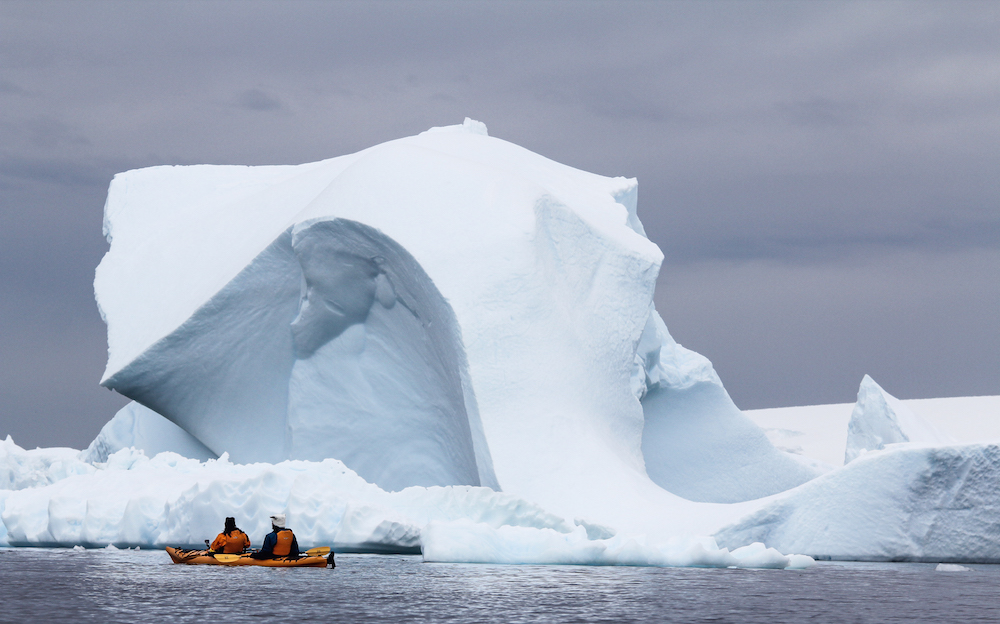 We've all seen the tag line "…after plunging into the icy water, he/she only had minutes to live". A kayak-capsize—and therefore a swim—in the frigid waters of the Antarctic brings for many new-comers mental scenes of their final moments on this planet. But for us as guides, this "hazard" is almost at the bottom of our list of concerns for the actual well-being and safety of our guests. It's not a real risk. It's the type of risk a client imagines is likely, considering the expedition they're on. We understand that dressed in a Drysuit and with many other risk management strategies in place, immersion-induced hypothermia is extremely unlikely – it's a perceived risk. The real risk comes when guests get too friendly with the ice.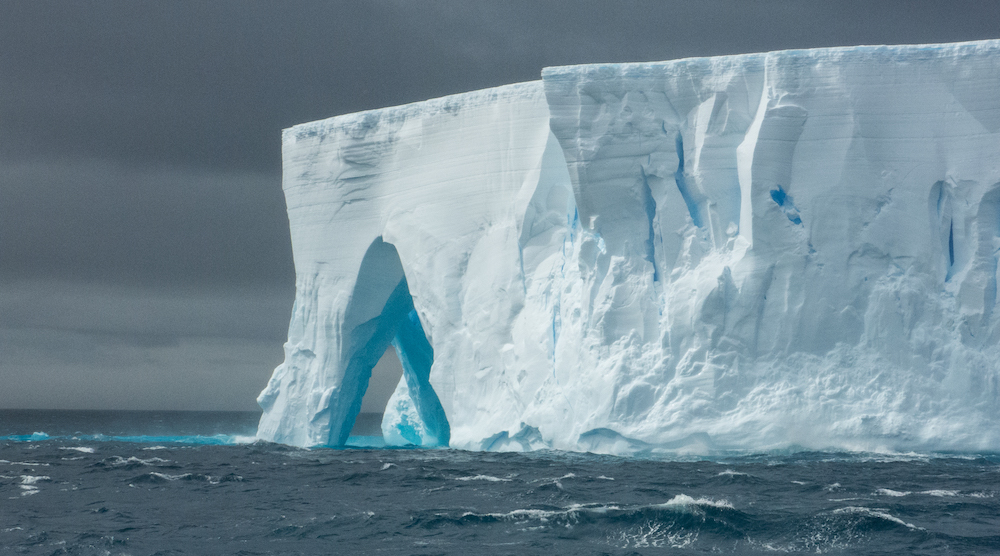 Ice is the greatest hazard in our eyes. This can be in the form of icebergs or glaciers. Both can be incredibly beautiful but incredibly dangerous if humans behave inappropriately around them and don't respect them or understand the risks. Trying to communicate this to clients can sometimes be very difficult, as it can be challenging trying to understand the risks of something you have never seen before. But, getting them to the point of understanding their environment is one of the most important parts of our expeditions. We've taken many years to get to know our environment, understand the animals and understand the landscape. It adds to our love of it. Our guests, however, have never experienced Antarctica, in all its finery. And that is one of my favourite things about what we do. We educate. We educate our guests in the hope that they'll understand the land and love it as we do, which might spur them on to protect it for future generations and for our planet. Because, how can you have the drive to protect something that you don't understand?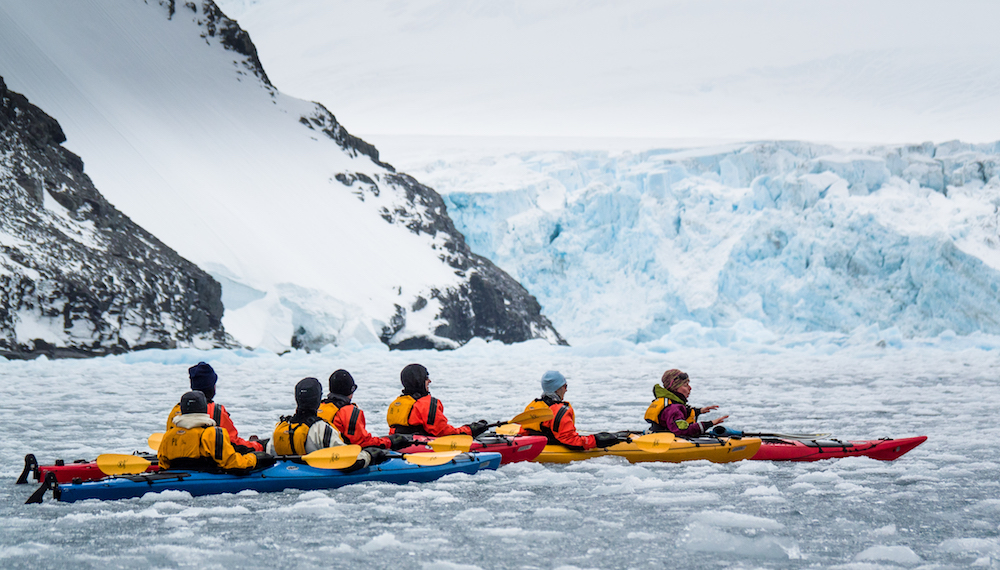 One thing has become more and more obvious to us, since we've been spending so much time in Antarctica, paddling in and around the ice. The dilemma of climate change. Where we tend to kayak is a long way from the pole itself, but at the same time it's known to be one of the most rapidly warming parts of the planet. Whether some of what we've witnessed over time is just year on year seasonal effects or human induced climate change is hard to discern at times. We have definitely seen changing movements of some species which can be attributed to a changing ecosystem and we are aware of other changes that are more difficult to see (i.e under the surface). We have also seen the retreat of many glaciers but again, many have been in retreat since the last glacial maximum. Such is the dilemma of climate change – the effects are typically not slapping us in the face and thus our global response is sluggish as best.
But, by continuing to educate people about the Antarctic, allowing them to experience the wildlife and letting them take a piece of the place away with them in their hearts, we hope that this wilderness will continue to be preserved for peace and science as the original Antarctic Treaty advocated. There is so much to be learned from the Antarctic and the animals that live there. And it truly is an honour to be able to kayak within it.